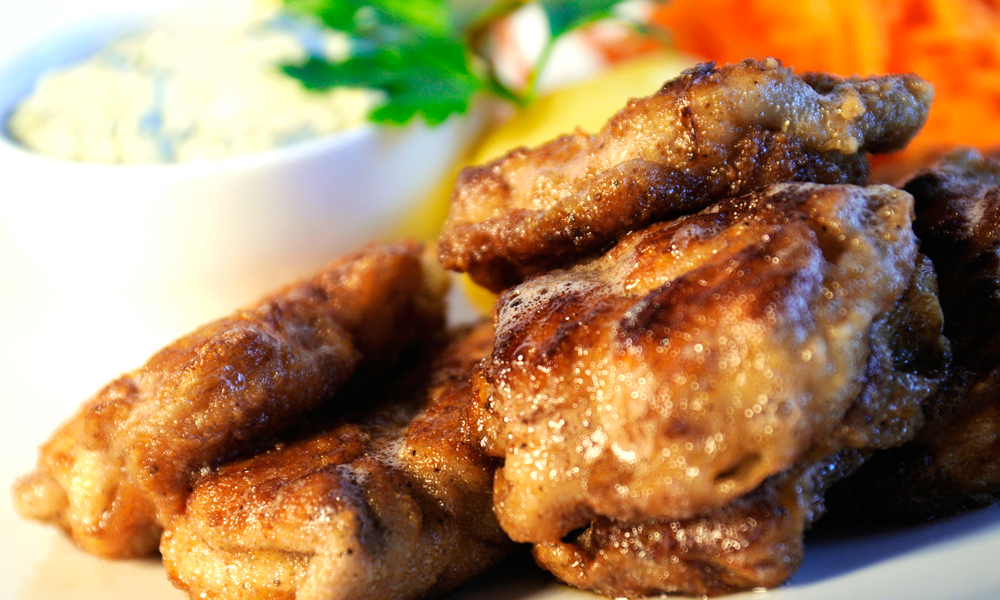 Crispy
fried
cod
tongues
Most part of the year we serve crispy fried cod tongues, fried at high temperature, served with potatoes, grated raw carrot and stewed herb sauce.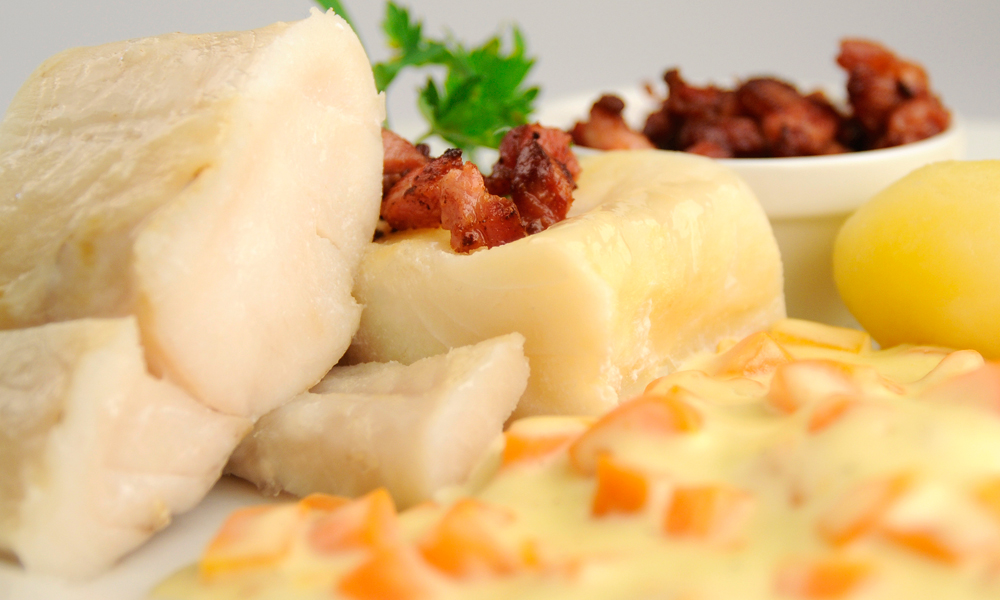 Boknafesk
–
Northern
Norwegian
delicacy
Boknafisk (either from saami boahkkeguolli or Norwegian bokna «half dry») is a variant of stockfish that is partially dried by sun and wind on wooden racks (which is called «hjell» in Norway). Served with bacon, carrot stew and boiled potatoes.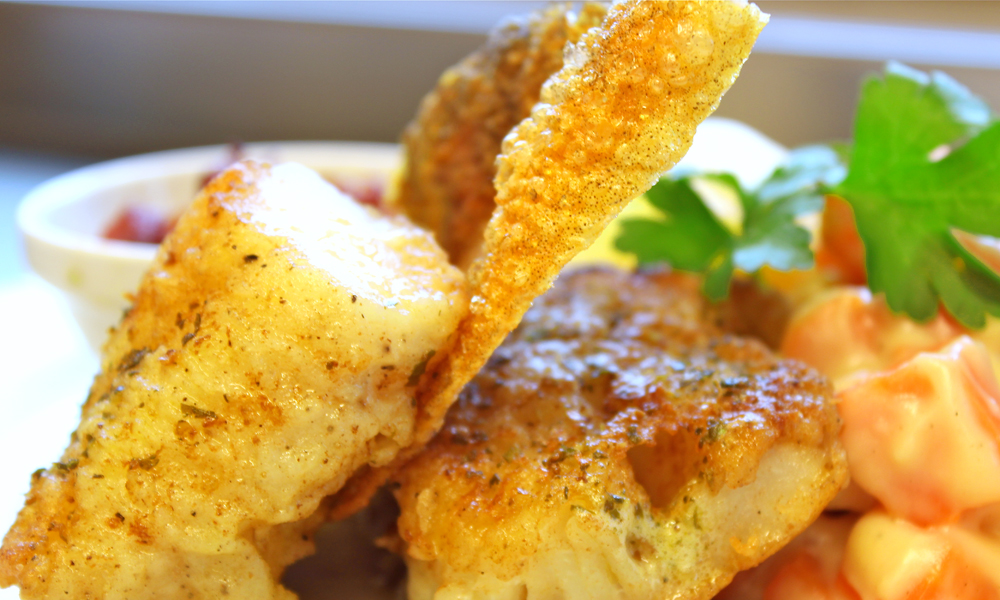 Grilled
Stockfish
A different and innovative dish with many flavors. Grilled with our pesto butter, served with carrot stew, fried bacon and boiled potatoes.